Home
Who are we ?
Who are we ?
Who are we ?
For over 40 years, MARTY Sports has been a French manufacturer specialized in the design, sales and installation of sports equipment.
We put our technical know-how in sports equipment at the service of sports development, from sports schools to the highest level.
Family business, it was created in October 1979 by Raymond and Jeanne MARTINEZ. It is now managed by Laurent MARTINEZ. Thanks to its experience and technical skills developed over several generations, MARTY Sports can assist you in your sports equipment and material projects, whether standard or custom-made: soccer, handball, basketball goals, athletics equipment, tennis posts, badminton, volleyball, and much more.
By mastering the entire value chain, from design to installation, we accompany our customers as closely as possible to their needs thanks to an internal design office and a dedicated installation team. Our production team based near Angers, puts all its skills at your service.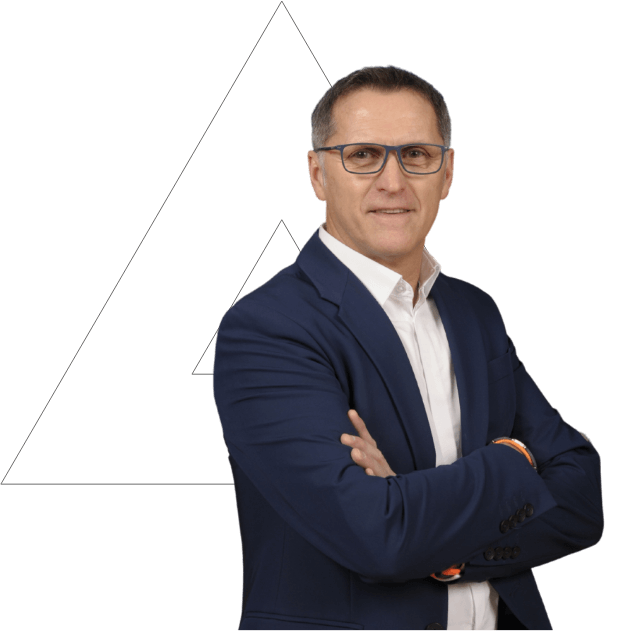 We positioned MARTY Sports on the High Level. Over the years, the company became a real reference in sports equipment: our athletics equipment is World Athletics certified, our soccer goals are present in the biggest League 1 stadiums, as well as in the Stade de France. We equip the biggest soccer competitions (World Cup, EURO).
Technical partner of the FFBB for more than 10 years, basketball is also very much rooted in the MARTY Sports DNA.



MARTY SPORTS
WITH YOU
from sports schools
to the highest level
DESIGN
The development of new quality products has guided the company's strategy since the beginning. A fully integrated design office accompanies you in your sports equipment projects.
Do you need customized products? With MARTY Sports, you benefit from an unrivalled technical expertise in sports equipment.
Innovation is about design and manufacturing.
Innovation being a priority at MARTY Sports, we regularly work in close collaboration with federations (FFBB, FFF) to design products that adapt to the evolution of sports practice as well as to the needs of our customers.
The total integration of the design allows us to be in a process of continuous innovation allowing us to face all the constraints of the stakeholders of a sports equipment project (architects, project managers, applicators…).
MANUFACTURING
Our products are manufactured in France, in our workshops located near Angers. In order to offer our customers high quality sports equipment, we are constantly reinforcing our production means by combining human qualities and technological tools.
Thanks to a quality control on the whole production chain, our customers benefit from solid and durable products in time: from the numerical cutting of the metal or aluminium profiles to the manual or robotized welding, to finish with the powder painting on conveyor belt.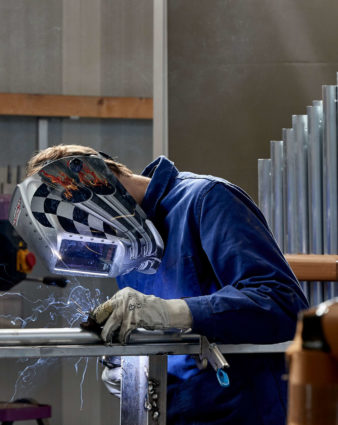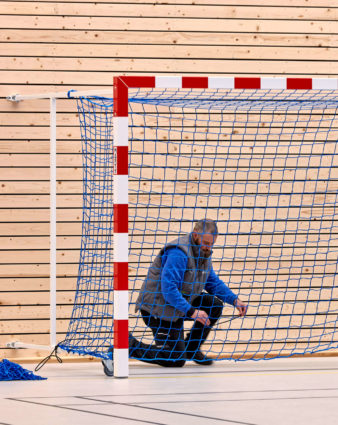 INSTALLATION
We have our own installation teams, experienced and specialized in the installation of sports equipment for many years. Our employees are well equipped to ensure a 100% successful installation.
SALES,
ADMINISTRATION
Since the beginning of the year 2000, we have been selling our products directly or in close collaboration with a network of recognized distributors and installers.
MARTY sells MARTY, which allows us to be in direct contact with our customers, to be as close as possible to the expectations and requirements of users.
For this purpose, our team of technical sales representatives employed by the company is at your disposal. Thanks to their technical knowledge, they will be able to direct you towards the products which correspond to you.
The sales department, along with the purchasing, accounting and shipping departments, will be able to assist you in your project.
Exports are done directly or in relation with national distributors, able to provide the same services as MARTY Sports in France.
PROXIMITY
In order to be even more available to our customers, a South-East MARTY Sports agency was created in 2010.
Based today in Saint-Péray (Ardèche), this agency allows us to bring a real field expertise to the South-East regions.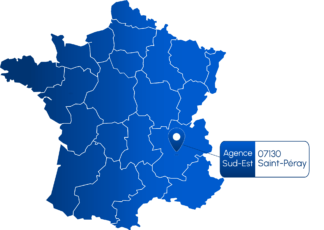 RSE COMMITMENTS
Concerned about the environment and the challenges of sustainable development, eco-design has been integrated into the company's strategy for several years.
Our RSE policy is reflected in several actions implemented on a daily basis in our production workshops located in Anjou:
We use raw materials that respect the environment.
Carbon assessments are carried out to measure our ecological footprint
We have chosen to invest in production processes that consume little energy, especially in water, electricity and gas. Moreover, our production waste is sorted and recycled.
In order to reduce emissions linked to transport, we favour proximity and suppliers located in neighbouring departments and regions.
We offer quality products that last over time. However, the replacement of parts and repair are favored when the resale of new equipment is not necessary.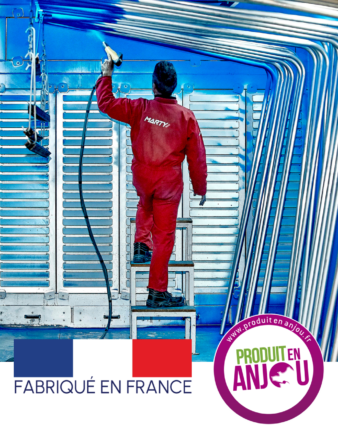 OUR
PARTNERS